Osnovni seznam opreme za pohodništvo
Jesen je čudovita za iskanje novih pustolovščin. A kaj obleči in kaj vzeti s seboj? Tu vam predstavljamo osnovni seznam za enotedensko pohodniško avanturo.
Po zapisu spletne strani Norrona
The ultimate packing list for hiking​
Whether you dream about hiking in the mountains, walking on glaciers or peak bag- fall is a beautiful time to seek an adventure. But what to pack and what to wear? Mountain mama Elisa Røtterud give you the ultimate packing list for a week of adventure.
What to pack?
Backpack. If you are you walking from cabin to cabin for several days, a 40 liter is perfect. I would recommend Norrøna Trollveggen pack for women or men.
Bedding bag or light sleeping bag. If you wanna go super light you can rent this on most accommodations.
First Aid Kit that contains at least: a few Band-Aids, antiseptic ointment, and moleskin for blisters.
"Tip: Pack your clothes in waterproof bags. Your backpack will be more organized as well as your equipment will be protected from rain and wind."
Ducktape. In case anything breaks ducktape is great for a quick fix repair.
Toiletries and a small towel. Pack only the most necessary and in travel sizes. Although the sun is absent, there are still strong UVA rays in the mountains, remember factor!
Toilet paper. Pack this in a waterproof bag.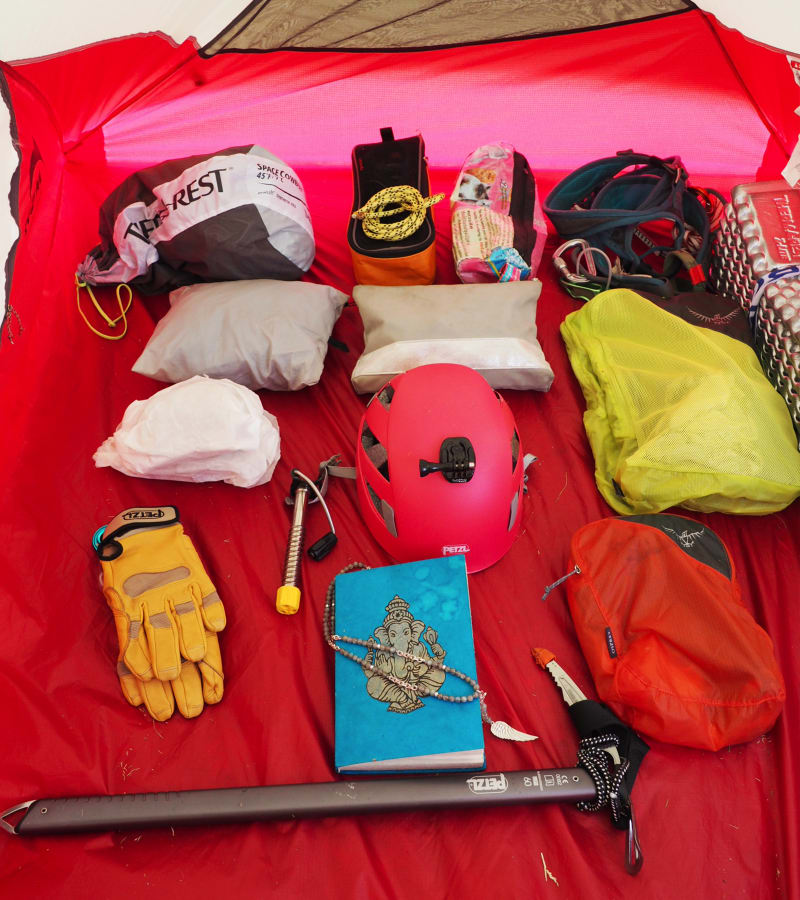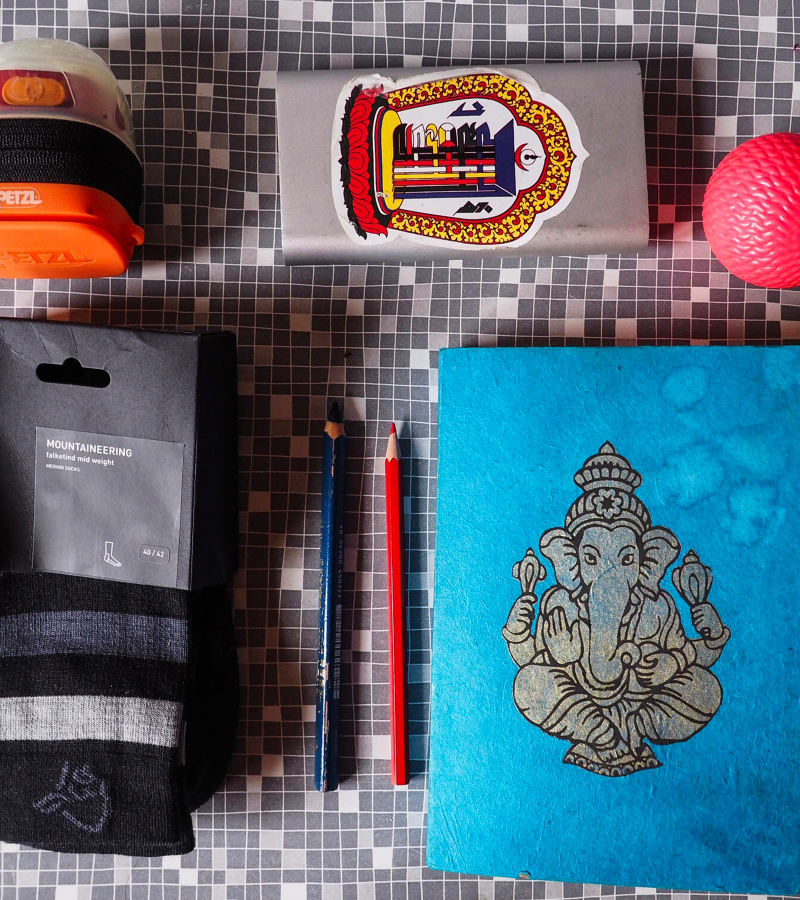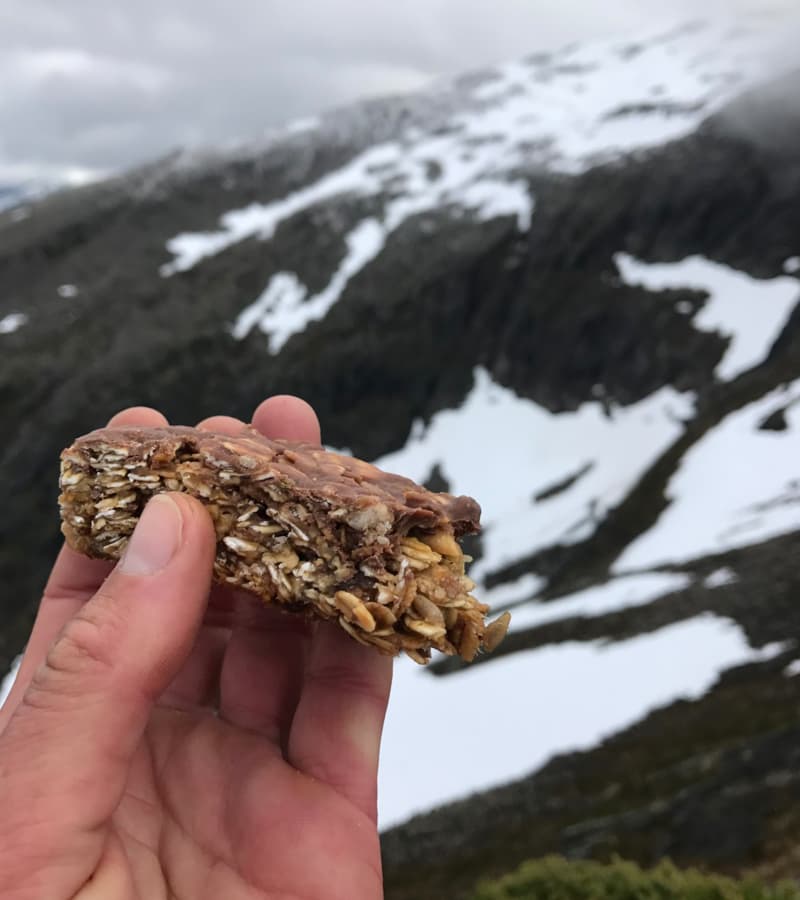 Sunglasses. Protect your eyes and choose dark glass for glacier hiking. Remember, if you have glacier glasses with grade 4, you are not allowed to drive with these as the glass is too dark.
Swiss army knife or Leatherman
Map, compass and map folder
Mosquitospray, headtorch, gaiters and sitting pad
Proviant and thermos. You need a lot of energy in the wilderness. This is not the time to count calories. Get the recipe for a good energy bar HERE!
Outer layer
Gore-Tex jacket, pants and a light down jacket.
Wool
Have a wool shirt and socks easily available. A pair of wool mittens are nice to wear while taking a break.
The Norrøna merino wool baselayer is developed to suit your outdoor activity perfectly, regardless of the weather conditions, season or intensity level. Merino Wool regulates temperature, keeping you warm even when wet. It is natural resistant to microbial growth and reduces smell. Our merino wool is all natural and comes from Australian bred sheep living on grass, water, sunshine and rain. It is of course mulesing free, and traceable. Learn more here.
Change during your hike
Have wool shirt and socks easily available. Gore-Tex jacket and pants as well as a light down jacket should be easy to fish out of the bag. A pair of wool mittens are nice to wear while taking a break.
For the evenings in the cabin
Bring a light weight pair of trousers for dinner and a mid layer jacket. Remember comfortable shoes or sandals to use inside the mountain cabins!
What to wear?
Our falketind collection offers the perfect set-up for all seasons and any weather. The products are functional, technical and light weight. If you get easily warm, choose pants with ventilation on the sides.
Check out our Falketind Collection here.
The body will always sacrifice the feet and hands in order to maintain the temperature in the head and brain. Therefore, the head is the most important part of the body to keep warm.
This is what I would recommend to wear for hiking or peak bagging:
Baselayer wool crop top and wool zip neck
Gore-Tex jacket and a light pair of trousers
Buff, beanie and gloves
Warm socks and hiking boots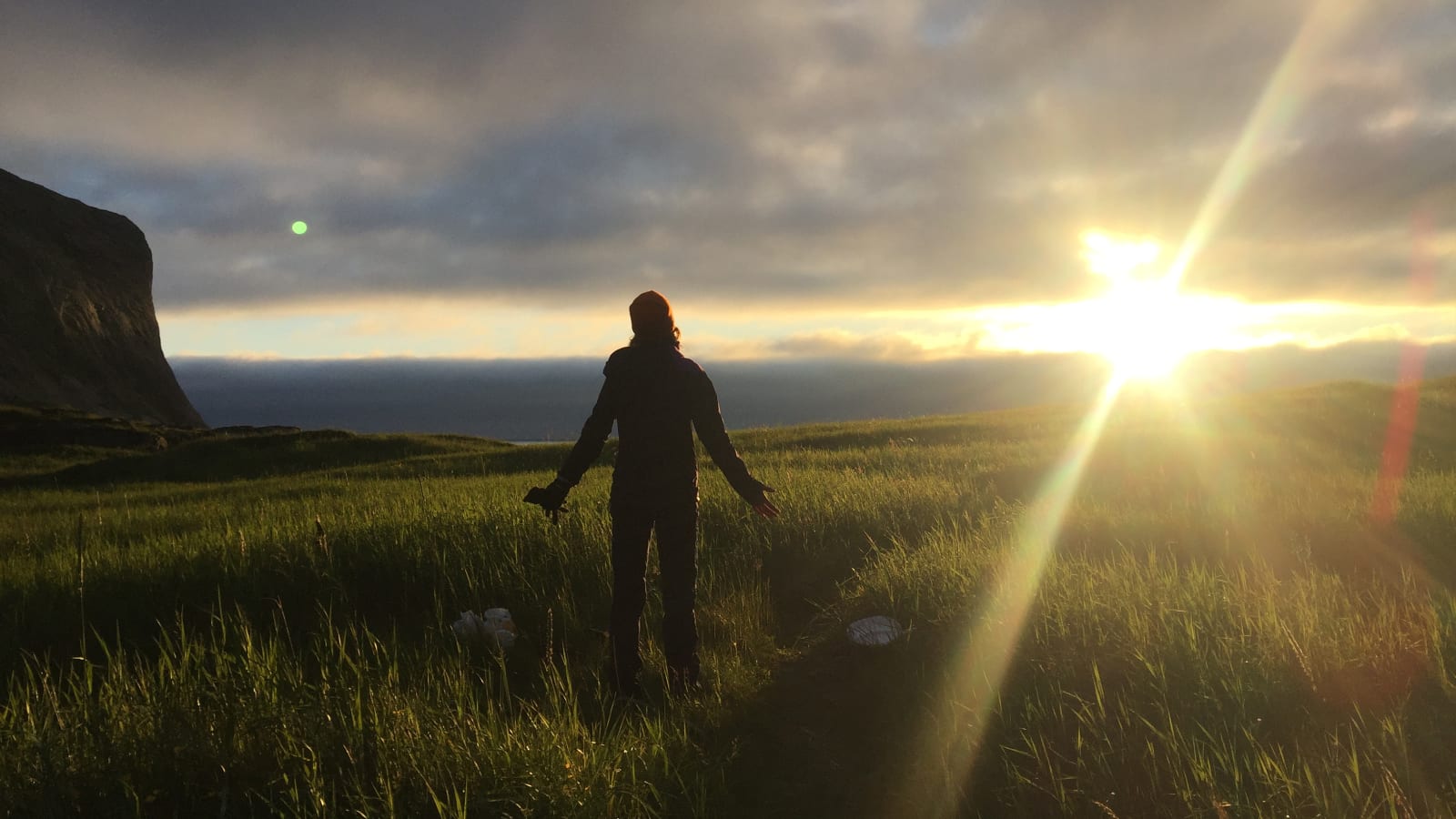 Other equipments:
Binoculars. Zoom in and get even closer to nature.
Bacpacking stove. Nothings tastes as good as a hot meal and a newly brewed coffee in the wilderness. Remember matches or lighter!
Camera, phone and powerbank. If you use the phone as a camera, cover it with a wool sock so the battery doesn't get cold.
Notebook. Disconnect to reconnect. You will be inspired as soon as you hit the outdoors- write your thoughts down.
"Disconnect to reconnect. You will be inspired as soon as you hit the outdoors- bring a notebook and write your thoughts down."
Have a great autumn and enjoy your upcoming adventures!