Nikolai Schrimer od blizu
Spoznajte hudo dobrega smučarja, filmarja in Norrona ambasadorja Nikolaija Schirmerja.
As seen on: Norrona
Close up with Nikolai Schrimer​
"There's nothing like the feeling of being in control sliding through powder down a big mountain face or landing a big air.​"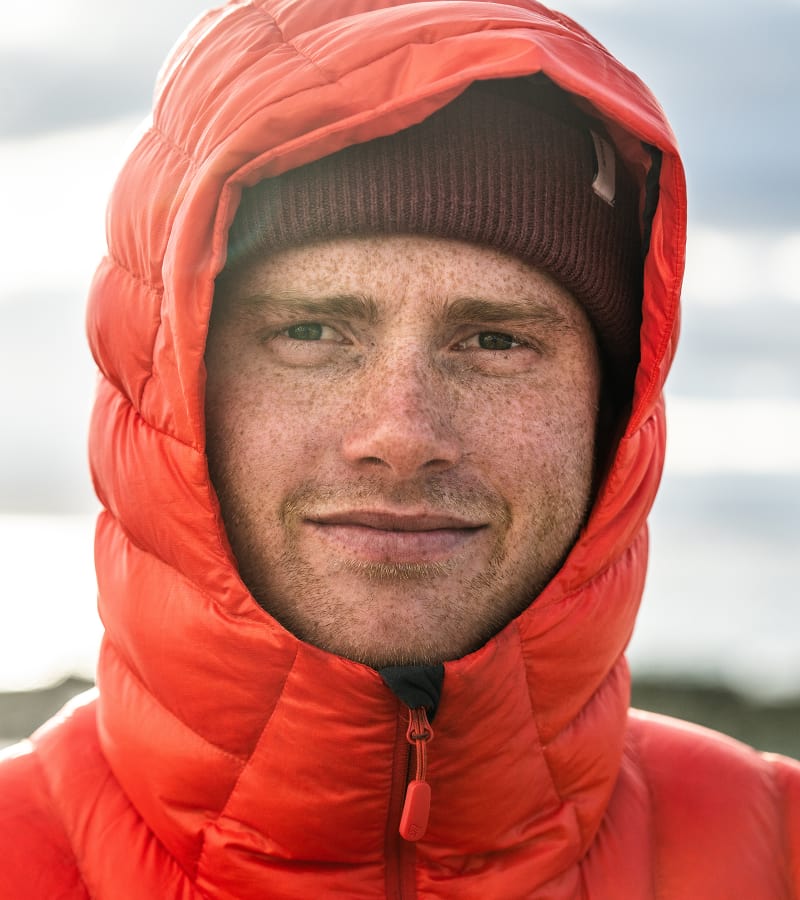 Nikolai! You have a really good vibe. I have only met you once, but to me you had the aura of a zen Buddhist and an electronic indie musician. I also sensed some craziness. Would this describe you? If not- please do it for me.
I guess it's easier for you than me to describe my aura, as I'm all caught up in it, so let's go with that!
Why are you drawn to the mountains?
I'm drawn to the mountains primarily on a pure emotional level, I have an intense need to climb and ski the ones that look like a good time. But then as the years have gone by I've also had all these amazing experiences in the mountains, so I'm drawn to them in a rational way too: I know that when I'm in the mountains I'll be happy.
Could we blame it on your childhood growing up in Tromsø?
Tromsø is surrounded by mountains, so proximity definitely played a big part when I first became attracted to them. My initiation to the mountains came through skiing though. I loved skiing and to ski you have to be in the mountains. The pure attraction to the mountains themselves came later.
Tell us the feeling skiing gives you?
Skiing gives me an intense feeling of freedom, fun and accomplishment. There's nothing like the feeling of being in control sliding through powder down a big mountain face or landing a big air.
Earlier this year you traveled to Lyngen to be a part of shooting our new ski-touring collection. Tell us something about the rest of the team!
Merrick – is probably the most bad ass mother of two out there. You should watch the film just to get a glimpse of her radness.
Asbjørn – is the second most badass mother of two. No, not really. He's a dad. But he's rad too! You can always count on Asbjørn for the most ridiculous quotes and best looking skiing. He also cooks a mean beef on the camp fire.
Your best insider tips for travelling to Lyngen.
My best insider tip for traveling to Lyngen is to bring your fishing rod! That'll go a long way in alleviating your wallet's suffering from the crazy prices in Norwegian supermarkets.
Your favourite garments from the Lyngen Collection are?
I spent the whole shoot in the Windstopper setup. Having soft-shell was perfect for the long missions, and it held up surprisingly well even when it rained! I might have to hop off the Gore-Tex only band wagon next season.
You live part time in Chamonix, why? And please don't give us the chlichés.
I've only really been going for Le Tof.
What is your greatest achievements as an athlete?
Probably the speed record in the Øksehogget couloir.
What is your biggest dream?
That we all find a way to live happily together, and to do butters like a snowboarder.
You graduated from law school last year. Congratulations!
Thanks!
What is your motivation as a lawyer?
My motivation to go to law school was initially to go into an NGO and heal the world, but then it all got muddled with skiing and filmmaking. Turns out the practical use of human rights as a lawyer is a big mess too. For now, I've put my diploma in a drawer, but I might pull it out one day if the world starts hating my skiing and films.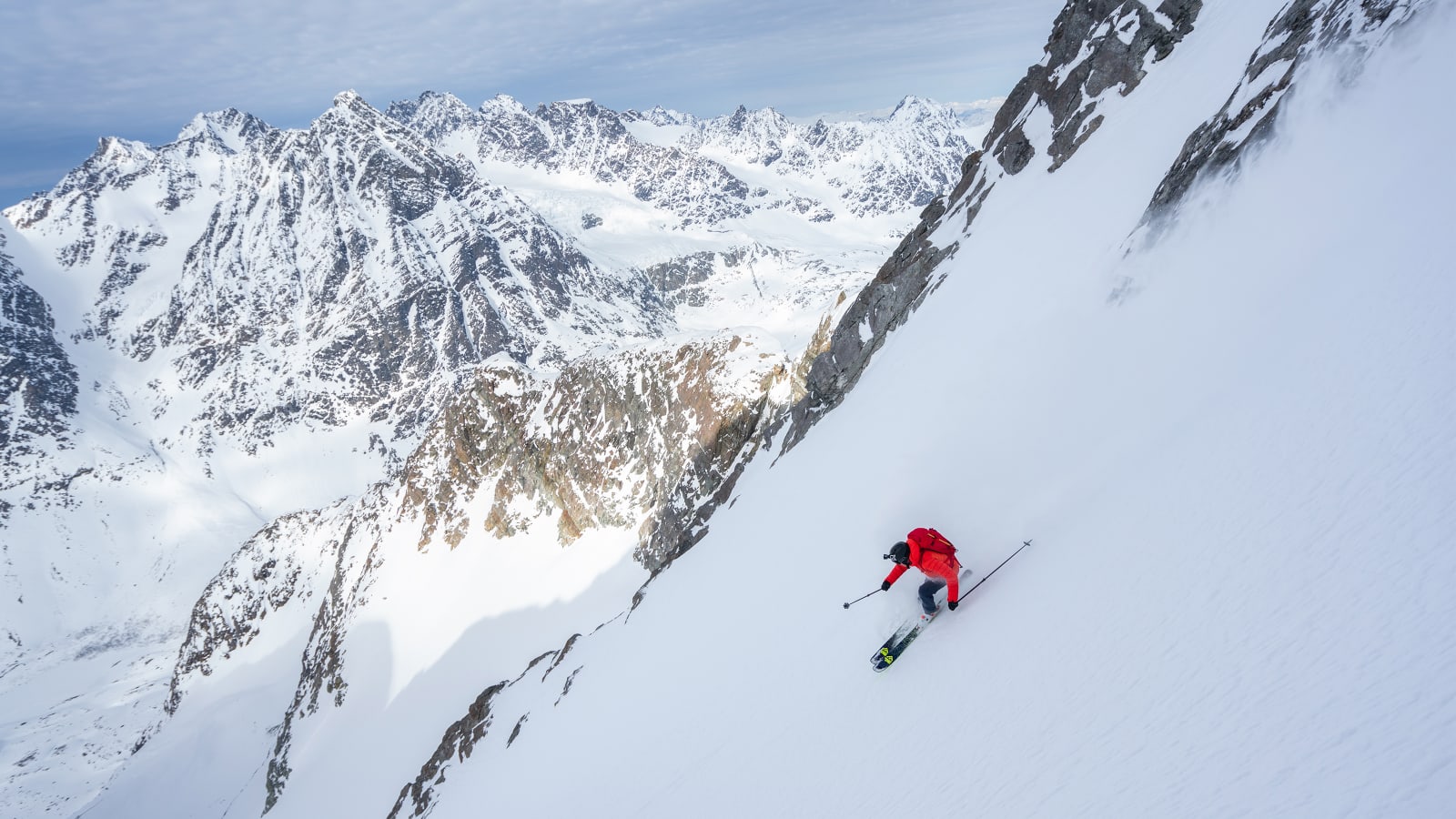 What is your motivation as an athlete?
My motivation to ski is first and foremost to have fun. If I'm not having fun, then I'm doing it wrong and might as well go be a lawyer and do something meaningful for the world. Or that's what I always tell myself when I'm not having fun out there at least!
On top of that there's the level of being a professional athlete, where I aspire to deliver quality riding captured in a way that is relevant to the skiing community.
Tell us about your amazing pictures and movies!
Thanks for calling them amazing! I really enjoy making them. It gives this whole other dimension to my experiences when I get to convey them to an audience. That's basically my dogma as a photographer and filmmaker: to bring the experience I have, whether that's a person, a place or, an event, to life for the viewer. So that gives me the amazing privilege of constantly being on the hunt for interesting people, places and events.
How would you describe your environmental responsibility as a Norrøna ambassador?
As a Norrøna ambassador my environmental responsibility is to have as small an impact on nature as possible so that we can keep having fun in it, which is really quite hard with all the traveling I do. Luckily Norrøna makes it way easier with their determination to make sustainable products, and I do what I can as a citizen by always pushing for more sustainable solutions for society on a political level.
I'm amazed by how far human ingenuity has taken us so far, so I'm actually hopeful when it comes to the environment. I'm sure we'll be able to fix this before shit really hits the fan, we just need to keep pushing in the right direction, and till then I'm just buying tons of carbon offsets.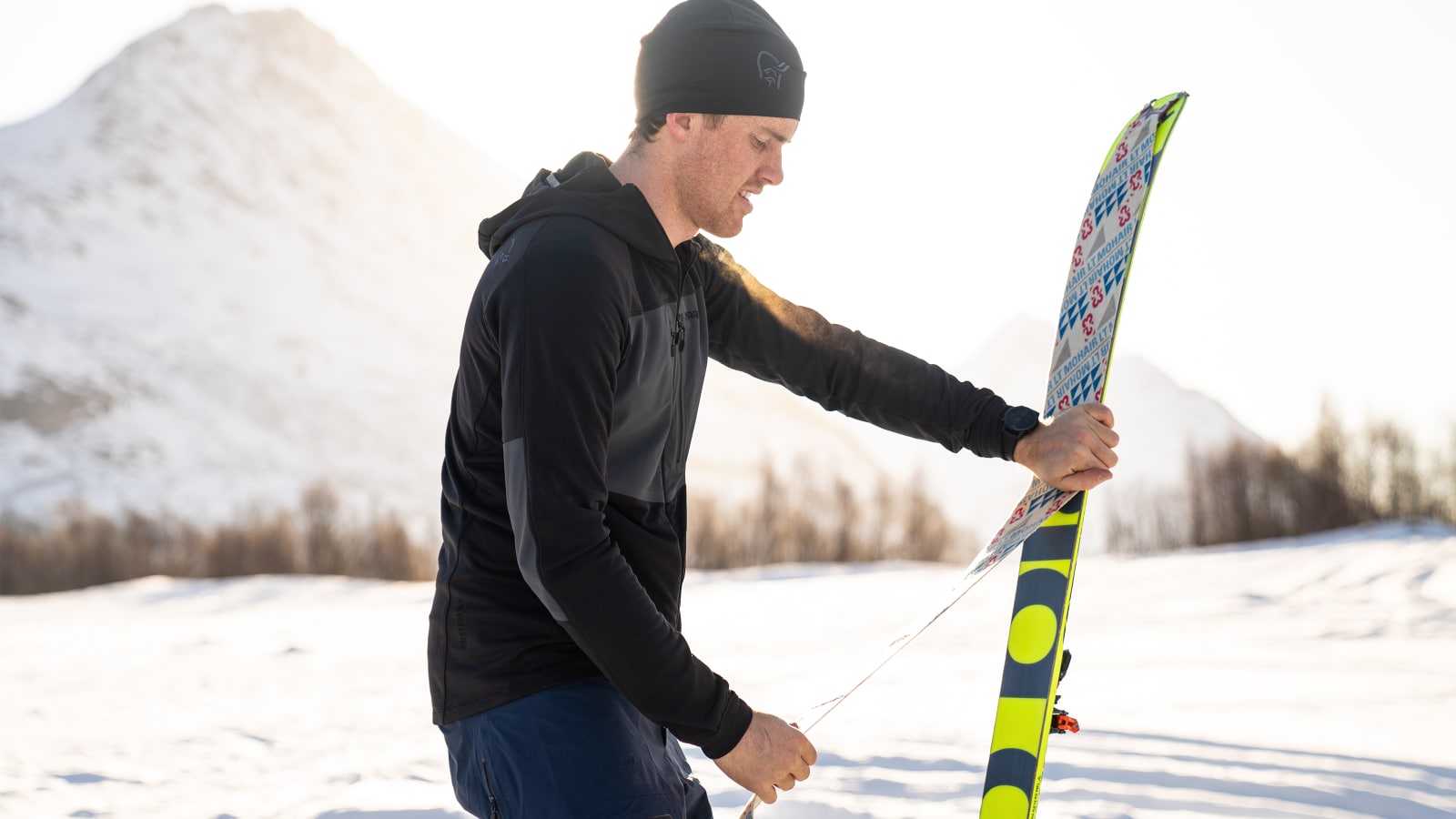 As you mature in the sport what lessons do you want to leave with those who are just starting?
I used to wonder how the hell you became a skier. The world of ski movies and magazines seemed like three planets away from the arctic small town I grew up in. When I finally got to live through a few winters supported by brands I love, I realized that all I'd done to get there was to just keep skiing. Don't let adult life catch up to you, give skiing priority. Also you need to actually want the pro part of skiing: competitions, filming, photoshoots. Professional skiing is not a powder day with your buddies. Deliver on your commitments. And be kind to everyone, the industry is small.
Lawyer, skier and artist. You had me at hello. Are you single?
Yes, girls! Look me up on Tinder or whatever dating app is in vogue when this interview is off the press.
What is your life motto?
Happy campers have more fun.
Guilty pleasure?
Careless Whisper at the afterparty.
The soundtrack of your life?
Lately it's been Gundelach.